by Megan Beeckman
Sep 24, 2019
Windows Activation - Physical COA
Windows Activation - Physical COA
All licenses are valid and provided by Microsoft. The biggest cause of errors comes from typing in the code incorrectly or not being connected to the internet. 
Note: Letters E, U, L, A, O, S, I, Z and numbers 1, 0, 5 are never used in the key.
If you get a warning notice:
- Make sure you are connected to the internet
- Some letters and numbers look alike (ex: B vs 8, K vs X, G vs 6, Y vs V)
---
The product key is located on the Certificate of Authenticity (COA). Based on your order, you can find the COA here:
Towers, Desktops, Small Forms: Affixed to the top of the machine towards the back.
Laptops: Underside of the laptop or underneath the battery.
To read the entire product key, the grey concealment layer must be scratched off. Gently scratch off the silver layer using a coin. Do not use keys or other sharp objects as they may damage the code.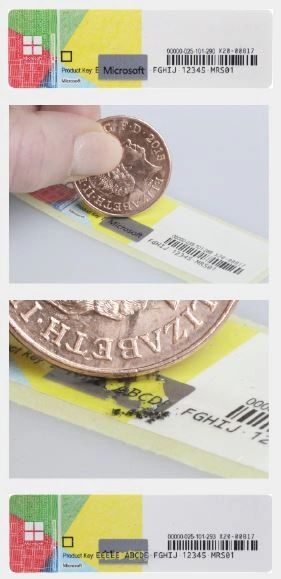 Click on the circle icon next to the Windows logo on the bottom task bar. In the search box type, 'Activation' and then select the 'Activation - System Settings' option.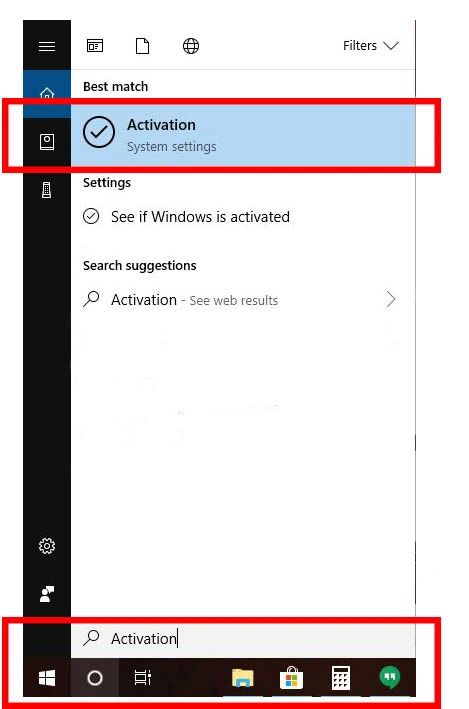 Click on 'Change Product Key' - You must be connected to the internet.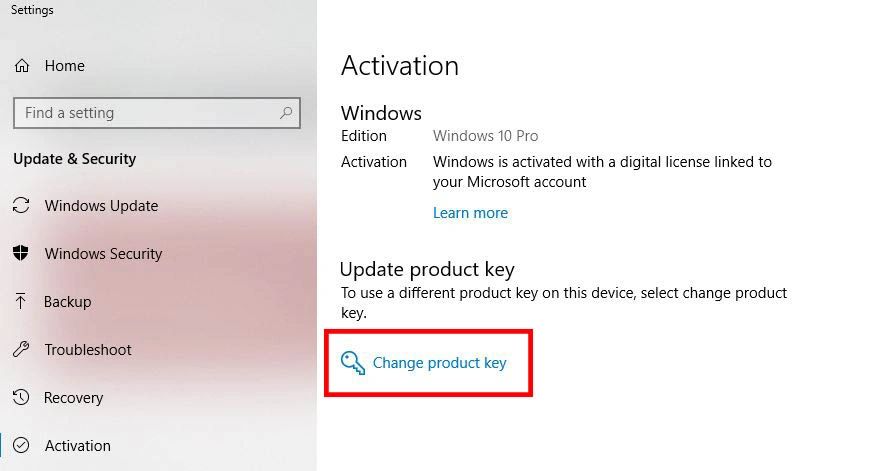 Enter in the Product Key found on the COA (Step 1). Windows automatically detects and validates the product key.